Roundtable on Shaping Post-Covid Mobility in Cities
The Covid-19 pandemic has changed the way we live and move, especially in cities. As many cities now transition towards living with the virus, this presents opportunities and challenges to create more sustainable, resilient, and equitable transport systems. This report provides recommendations, based on best practice from around the world, on how to capitalise on the wins and take stock of lessons learned during the pandemic. It outlines specific actions for policymakers and other stakeholders in urban mobility, including city planners, local authorities, employers and national governments.
The ITF convened an expert roundtable to discuss how to take stock of lessons learned from the Covid-19 pandemic in the reformulation of urban transport policies. The roundtable took place online on three half-days on 8, 9 and 10 June 2022. Each session started with a presentation and was followed by discussions under the Chatham House Rule. Rhona Glazer Munck, Deputy Director, UK Department for Transport, chaired the roundtable.
The Roundtable was broken into the following four sessions: 
Session 1: Understanding travel behaviour post-Covid
Travel behaviour changed significantly during the pandemic due to health concerns and government mandates. Now, as the pandemic wanes and habits and behaviours shift, policymakers have a unique opportunity to influence and accelerate positive changes in travel behaviour during the recovery period. Whether the pandemic period serves as an inflection point and helps achieve more sustainable urban transport depends on policymakers enacting strong, vision-led policies. As the first step in this process, this session looks at how travel behaviour has changed, why, and for whom, and will reflect on the role of policymakers in taking stock of these.
Session 2: Changes in how we work and the impact on travel demand
Teleworking and its potential long-term impacts create considerable uncertainty for city authorities, transport policymakers and beyond. Specific to travel behaviour, there are varied findings on the extent and nature of its impact. This session reviews current evidence on the impact of work on transport and urban development.
Session 3: Policies to increase multimodality post-pandemic
Fuelled by health concerns, the pandemic saw a drastic reduction in public transport use that has not been recovered, while car traffic is reportedly recovering at a much faster rate. Preventing car dependency is vital to promoting sustainable transport in urban areas. A multimodal and less car-dependent transport system is inherently more inclusive given the variety of modes, greater safety and affordability. Tackling issues of inclusion and environmental sustainability together is imperative for solutions to be timely and effective. This session focuses on the policies and measures most relevant during the pandemic recovery period. It considers the transport system as a whole, serving all users with a variety of needs (i.e. not only commuters).
Session 4: Policies to respond to changes in how we work
Drawing on discussions held in previous sessions, this final session considers the role of governments, employers and transport authorities in influencing new patterns of development, ways of working, and ways of commuting through successful case studies. Participants explore actions that support a "new normal" while ensuring changes remain positive for all members of society, including those who cannot adopt flexible work. It also discusses what kind of changes in land use are needed and how they can be accelerated during this pandemic recovery period.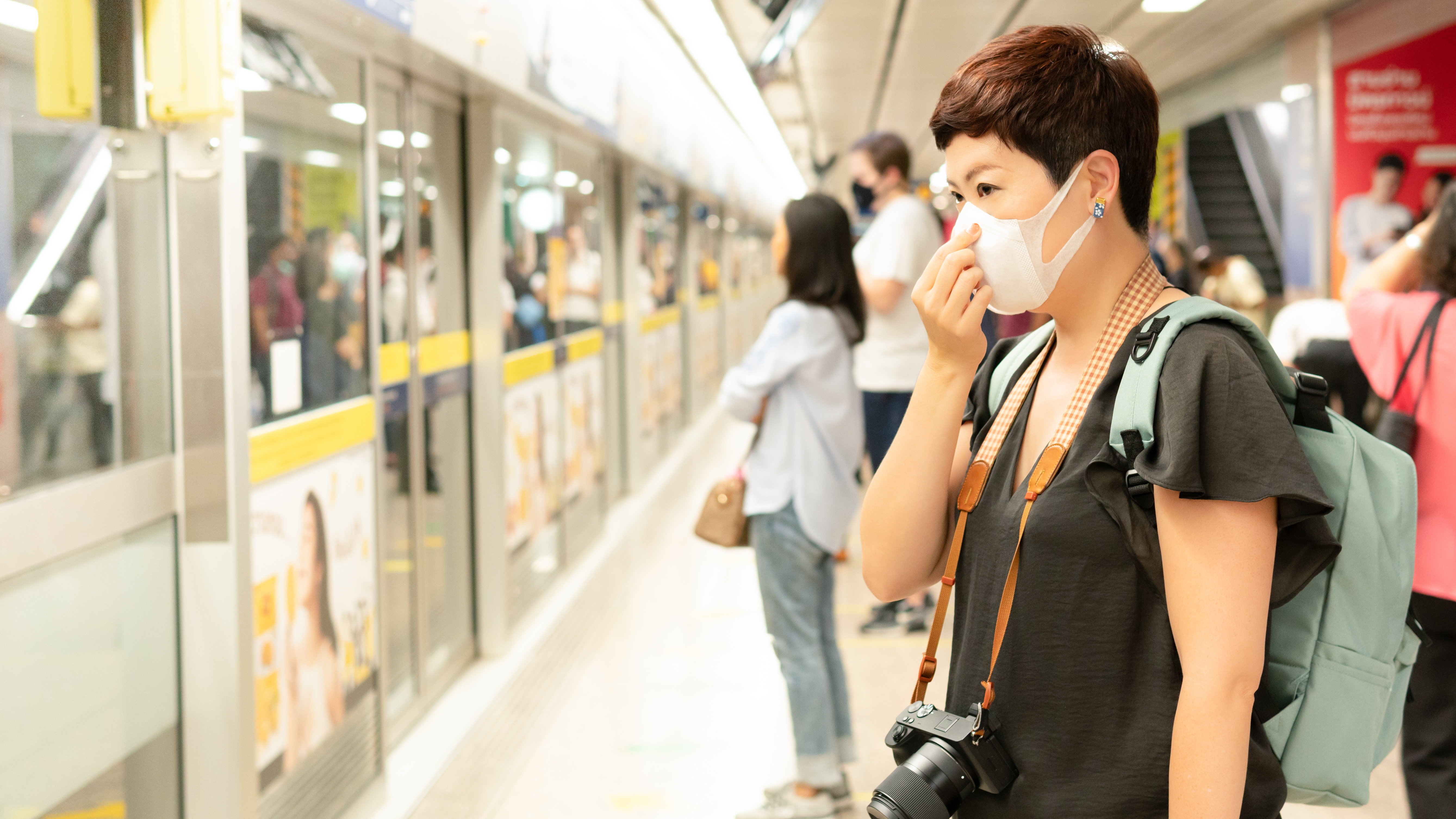 Videos
Rhona Glazer-Munck, Chair, UK Department for Transport
Presentation: UK Transport and Travel Adaptation Study (TRANSAS)
Jillian Anable, University of Leeds, UK
Presentation: Understanding Travel Behaviour in Post-Covid Nigeria
Emmanuel Mogaji, University of Greenwich, UK
Presentation: Policies to Increase Multimodality Post-Pandemic, Case Study from Singapore
Jeremy Yap, Land Transport Authority, Singapore
Presentation: Shifting Gears in the New Normal: The Philippine Experience
Sheilah Gaabucayan-Napalang, Department of Transportation, Philippines
Presentation: Exploring the actions able to influence new mobility patterns
Laurent Tridemy, Michelin