Developing Innovative Mobility Solutions in the Brussels-Capital Region
This report provides recommendations for regulatory and data governance frameworks to support the development of Mobility as a Service (MaaS) in the Brussels-Capital Region. These highlight the need to enable the development of a competitive and innovative MaaS ecosystem, with both public and private actors, in order to maximise the likelihood that sustainable MaaS business models will be developed. The work identifies the necessary scope of a new legal framework for MaaS and recommends how the existing regulation of mobility operators should be modified in order to integrate effectively with the MaaS framework. Finally, the work also addresses key data governance requirements, including data protection, transfer and reporting needed to support the development of MaaS.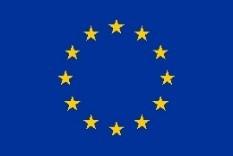 This project is carried out with funding by the European Union via the Structural Reform Support Programme and in co-operation with the European Commission.
Policy Insights
Regulate mobility operators and MaaS providers separately.
Adopt an explicitly pro-competitive approach to MaaS in policy and legislation.
Clearly establish the status of MaaS providers via a licensing scheme.
Review conditions for mobility operator licences to ensure they do not include barriers to developing MaaS.
Add mandatory minimum data-sharing requirements relating to informational and operational data to licences for mobility operators.
Build mandatory consumer data portability, subject to user consent, into the conditions of all mobility operator and MaaS provider licences.
Adopt competition safeguards as part of the MaaS provider licensing framework.
Ensure public transport operators have the freedom to negotiate the terms of public transport ticket resale with MaaS providers who, in turn, should be free to determine the pricing of services to consumers.
Apply OECD and EU best practice principles on regulatory policy and governance to inform approaches to regulating MaaS.
Make data reporting requirements to public authorities specific and directly related to regulatory tasks.
The Good Move policy package should remain the key vehicle for implementing sustainable urban mobility policies.