NDC Transport Initiative for Asia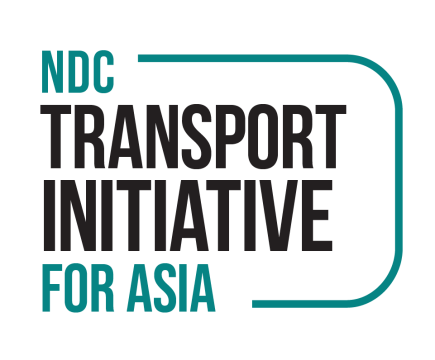 The NDC Transport Initiative for Asia (NDC-TIA) aims to promote a coherent strategy of effective policies for decarbonising transport co-ordinated among various sector ministries, civil society, and the private sector.
The project engages in China, India and Viet Nam over the period 2020-24. Rapid economic growth and urbanisation in all three target countries have been going hand-in-hand with increased transport demand and intensification of motorisation. The goal is to enable the countries' transport sectors to contribute to achieving their Nationally Determined Contributions (NDCs) and increase ambition in transport sections of long-term strategies and 2025 NDCs. As a regional initiative, the project will disseminate knowledge in Asia and at the global level. It will disseminate and share experiences at international dialogue platforms such as the United Nations Framework Convention on Climate Change (UNFCCC) process.
The ITF contributes to the India component of the NDC-TIA and to the regional and global outreach component. Currently, the Indian transport sector is almost completely dependent on fossil fuels. It contributes approximately one-quarter of all energy-related carbon dioxide emissions to the atmosphere, projected to increase to one-third, meaning faster growth than for any other sector. For India to meet its long-term energy security, climate change and electrification goals, co-ordination across governmental authorities and academia is essential. The ITF focuses on capacity building in modelling and in developing mitigation scenarios in India. As a part of stakeholder engagement, a targeted approach will be employed to engage actively with research institutes and universities in the country. The ITF also uses its global network and relationship with transport ministries to share its experiences at the international level to support global agenda commitments.
Go to the NDC Transport Initiative for Asia website
The NDC-TIA is a joint project of seven organisations, co-ordinated by Deutsche Gesellschaft für Internationale Zusammenarbeit (GIZ) GmbH and funded by the German Federal Ministry for the Environment, Nature Conservation and Nuclear Safety (BMU) under the International Climate Initiative (IKI). The implementing partner in India for the project is NITI Aayog. Project partners also include the World Resources Institute (WRI), Agora Verkehrswende (AGORA), the Partnership on Sustainable, Low Carbon Transport (SLoCaT), the International Council on Clean Transportation (ICCT) and the Renewable Energy Policy Network for the 21st Century (REN21).
NDC-TIA is a part of ITF's work on Decarbonising Transport in India, which includes Decarbonising Transport in Emerging Economies – India component.
Go to Decarbonising Transport in India: Learning from Life Cycle Assessment
Subscribe to publication alerts to be notified when new work is published from this project.
Videos
Financing clean transport in emerging economies
Contact