Cycling Safety Roundtable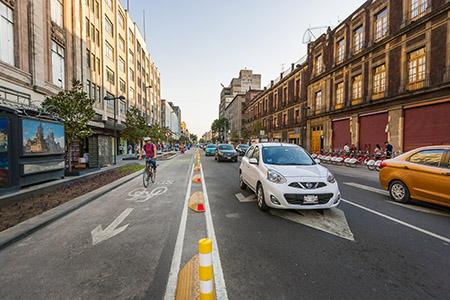 The Roundtable brought together almost 40 experts from around the world to discuss cycling safety.
Roundtable participants shared experience on cycling safety questions and discussed the policy options for reducing traffic injuries whilst promoting active travel. In particular, four groups of questions were examined in greater detail:
Can we measure cycle safety? Can we monitor safety over time in the context of growing use of bikes? Can we benchmark countries in a meaningful and comparable way?
What is the road safety impact of e-bikes? Which policies have been developed or should be envisaged to make them safer?
What is the road safety impact of public bike systems, either dock-based or dockless? Which policies will maximise the public health benefit of such systems?
Can we recommend light segregation as a solution to the rapid development of a low-cost large-scale protected cycling infrastructure network?
Videos
Marie Kåstrup, Head of City of Copenhagen's Bicycle Program
Increasing Cycling in a Safe Traffic System
Philippe Crist International Transport Forum
Exposure-adjusted Fatality Rates for Cycling and Walking in European Countries
Alberto Castro and Thomas Götschi, University of Zurich
Cycling Safety in World Cities: Measuring Exposure and Risk
Alexandre Santacreu International Transport Forum
Elliot Fishman Institute for Sensible Transport
The Safety of Electrically-assisted Bicycles Compared to Classic Bicycles in the Netherlands
Paul Schepers, Dutch Ministry of Infrastructure and the Environement; Karin Klein Wolt, VeiligheidNL; Elliot Fishman, Institute for Sensible Transport
Cycle Lane Protection: A State of the Art Review
Brian Deegan Urban Movement